CRYSTAL REPAIR CHANDELIER ANTIQUE PRISM
May 8th, 2015 Posted in
All Repair Projects
,
Antique Glass Repair
,
Chandelier Repair
The  antique crystal  chandelier was in disrepair. One of the crystal spires was broken.   We cast a mold  using one of the old prisms as a pattern . First a rough cast is make of crystal . Then the casting is ground and polish . Then the  brass feral from the old broken prism is attached .
A high temp ceramic mold is made .
The mold is then filled with crystal and place in a kiln for annealing.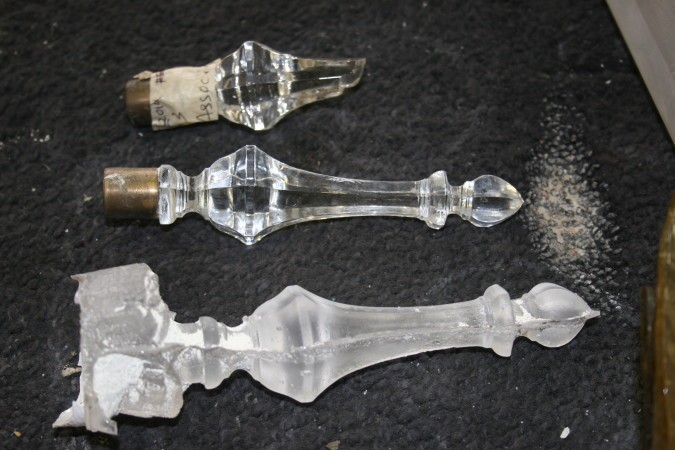 The  rough casting is made smooth using #100 # 200 and #400 grit smoothing stones.
The crystal is hand polished using a cork wheel with pumis  and the final step is a felt wheel with cerium oxide.
The  brass feral was remove from the old broken prism and installed on the new replacement.
The antique crystal chandelier is back to its original glory.
Tags: Antique Crystal repair, Chandelier Repair, Crystal Repair, custom made chandelier parts