crystal repair Antique Steuben Crystal Teardrop Candlestick Restoration
November 25th, 2012 Posted in
All Repair Projects
,
Antique Glass Repair
,
Crystal Candlestick repair
,
Steuben Crystal Repair
If you let the candle burn down to the glass it will break.  The flame got to close to the glass and broke the top.  I have made many new tops for crystal candlesticks.  The teardrop candlestick by Steuben is my favorite.
First step to cut off broken top.
I have repair many crystal candlesticks with this same problem.
I made the replacement top.
Replace broken top with new top.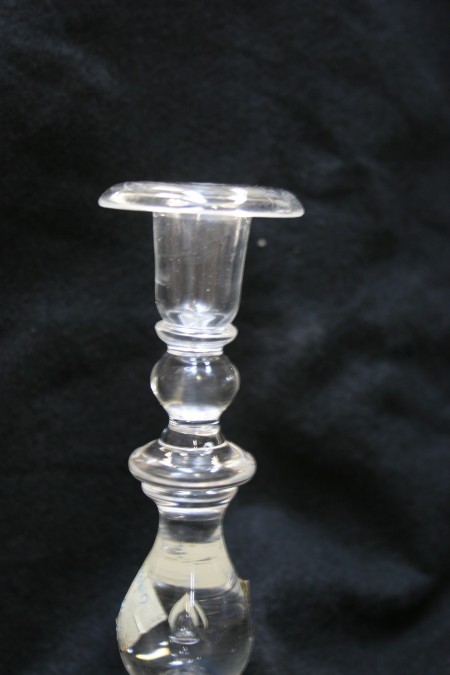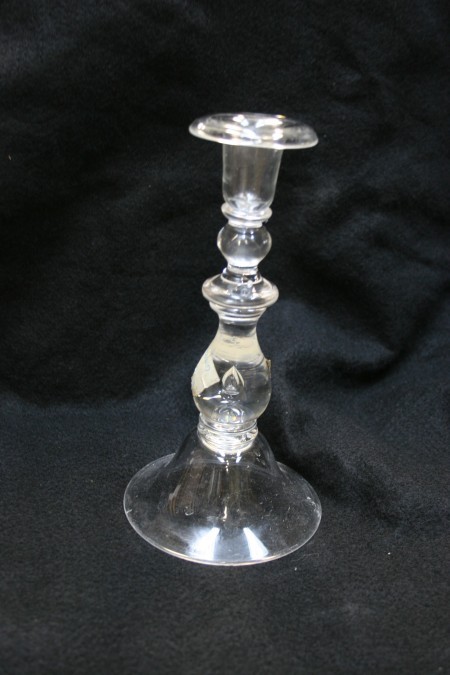 Time to plan candle lit dinner.
Tags: Antique Crystal repair, Antique Glass Repair, Crystal Candlestick repair, Crystal Repair, Crystal Restoration, Steuben Crystal