Crystal Repair broken frosted glass figurine
December 5th, 2011 Posted in
All Repair Projects
,
Figurine
,
glass sculpture repair
The broken  glass leopard is made from  borosilicate glass  ( pyrex ).   This type of glass  has a very low expansion coefficient so it  can be reheated .   There is a small piece missing were the leg broke.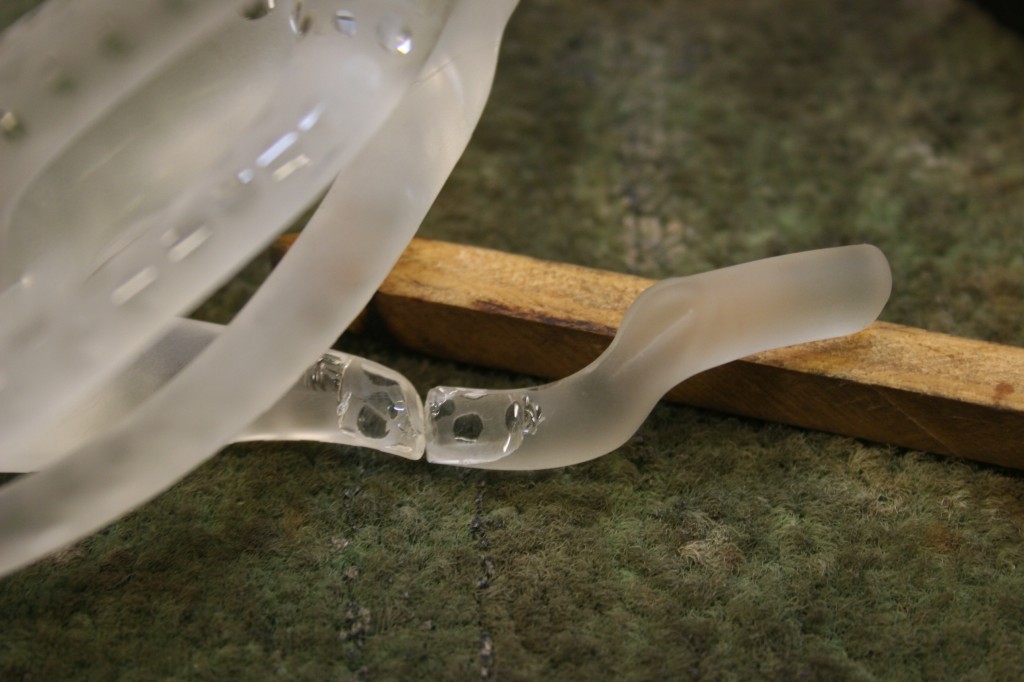 Most pieces of glass can not be fused back together so I use UV cured adhesive .
I used a torch and fused the broken glass leg .   I shaped the leg and fill in the area were the chip was missing.   I frosted the area to matched .
Tags: Antique Crystal repair, Antique Glass Repair, broken crystal repair, crystal figurine repair, Crystal Repair