New York Waterford Crystal Repair – Broken Glass Dreidel restoration
April 28th, 2011 Posted in
All Repair Projects
,
Waterford Crystal
,
Waterford Crystal Repair
A precious glass dreidel is not a toy to play with.   In this instance, one of the grand kids did not listen and broke it accidentally.  They were delighted to know we could restore this piece.     The Waterford Crystal Dreidel was missing the handle .
Using a glass lath and a crystal rod I fabricated a new handle.   I was able to down load a full size picture and use it for a pattern of the original.
Sent for repair from New York, New York  and returned in time for passover.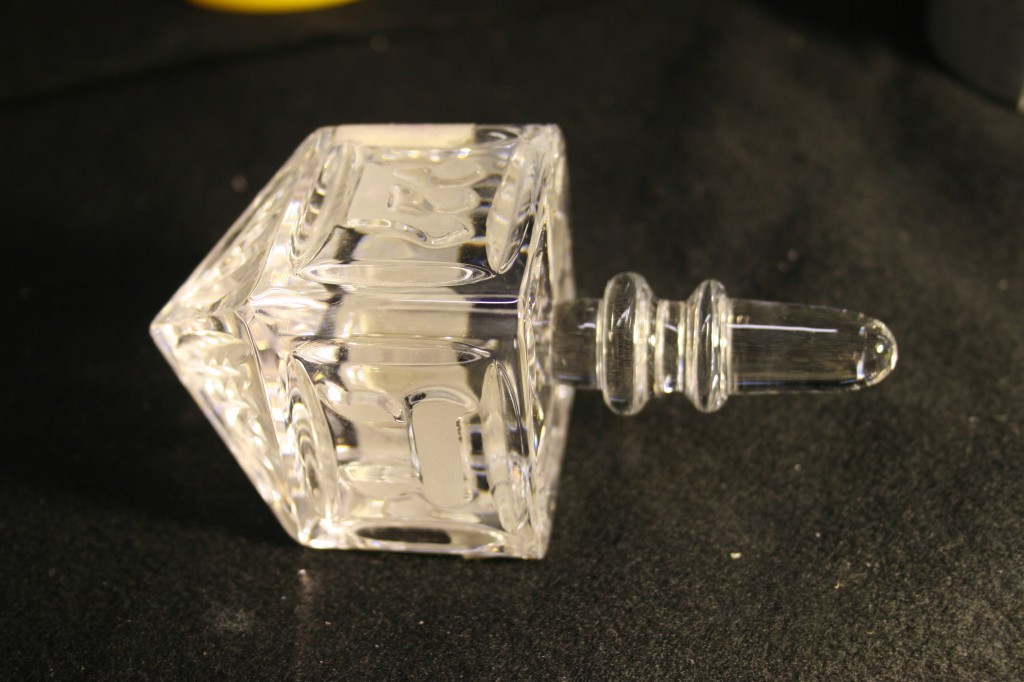 Theyll know the next time to not let the kids play with it.
If you are in New York and need crystal repair, Bruening Glass works has restored all kinds of crystal pieces for customers all over the globe.
Tags: Antique Crystal repair, antique cut glass repair, new york city crystal repair, new york crystal repair