Antique glass clock repair
March 4th, 2011 Posted in
All Repair Projects
,
Antique Glass Repair
,
clock glass
,
clocks
I received part of an antique clock and it was cracked .   Repairing the glass was not an option so making a replacement part was the best option. I used a crystal glass ball prism and cut it in half.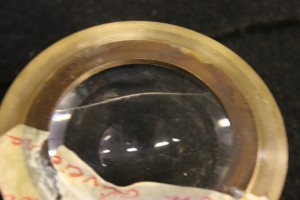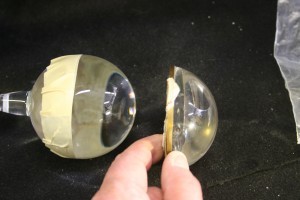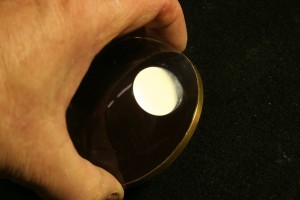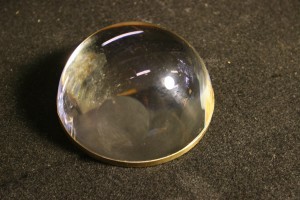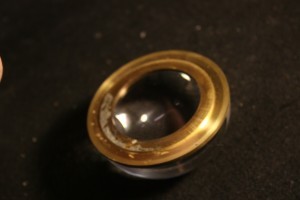 With some  minor grinding and polishing the ball prism fit into the brass ring.  Sent from New York City the owner of the antique glass clock was thrilled to put the clock back together.
Tags: Antique Crystal repair, Antique Glass Repair, Chipped Crystal Repair, Crystal Repair, Crystal Restoration