Archive for the 'vintage light repair' Category
vintage light repair
Friday, May 30th, 2014 Posted in
All Repair Projects
,
Antique lamp repair
,
bubble convex glass
,
Etched Glass
,
Glass Globe
|
Comments Off

on Custom replacement glass globe for antique light with cut glass design
The replacement globe was very large and had a cut glass design.  We used the old broken glass globe to make a mold used in bending the glass replacement.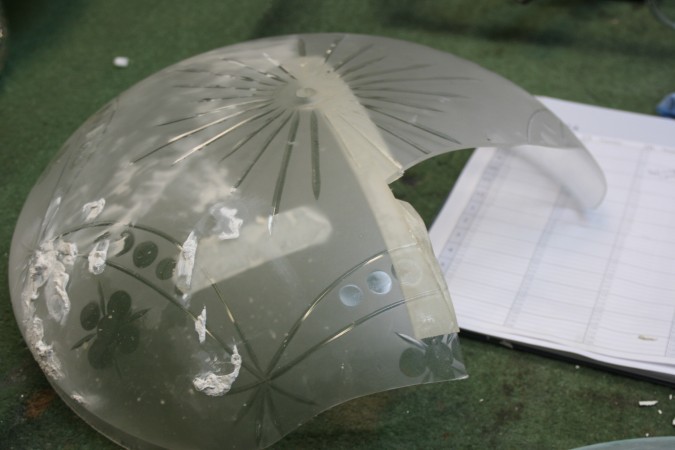 The replacement convex glass was frosted and the cut glass design was drawn on it.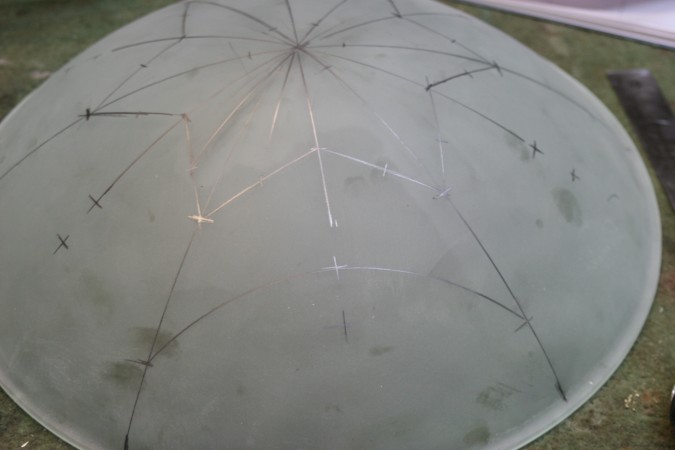 The design is cut in the glass using stones and hand polished.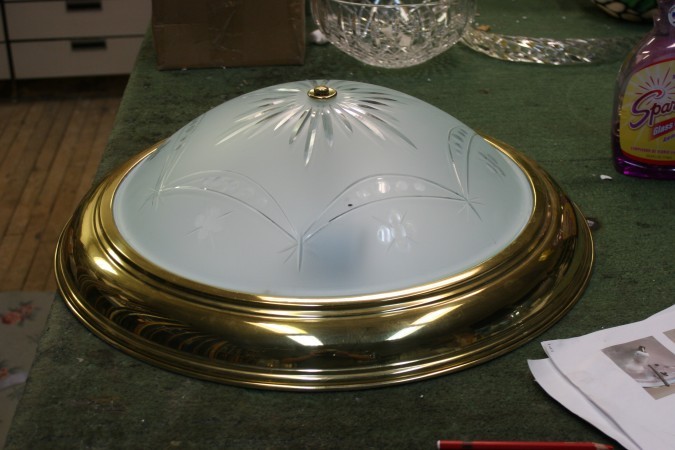 Tags: antique glass light repair, custom glass globe, cut glass shade, replacement antique glass shade, vintage light repair