Archive for the 'vintage glass repair' Category
vintage glass repair
Thursday, April 11th, 2013 Posted in
All Repair Projects
,
broken glassware
,
Glueings
|
Comments Off

on crystal repair chipped crystal pitcher with a crack
The old crystal pitcher has been in the family for many years.  It has served many cold drinks at grandmas house. The sentimental value is the motivation for the repair. A crack has run from the top down the left side of the handle almost to the bottom.  The plan is to run the crack around the bottom of the handle and up the right side of the handle to the top.  Controlling the path the crack takes is critical. I have spend  years refining this skill.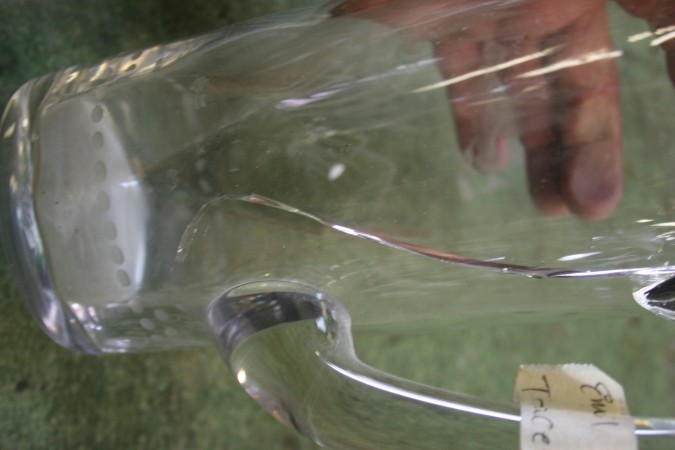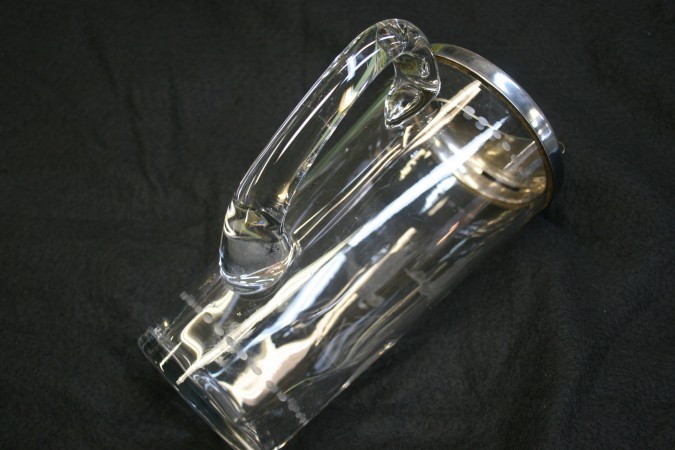 It is ready to be used.  The adhesive makes most of crack go away.  Look close and you can see a little of the crack.
Tags: Antique Crystal repair, Antique Glass Repair, Crystal Repair, Crystal Restoration, vintage glass repair