Archive for the 'crystal stopper repair' Category
crystal stopper repair
Sunday, January 1st, 2012 Posted in
All Repair Projects
,
Antique Glass Repair
,
Broken Decanter Repair
,
Stopper Repair
|
Comments Off

on Antique Glass Repair Broken Crystal Stopper
The cut glass stopper was stuck in the decanter when it fell over and broke.  The break was in the center of the stopper were it necks down .
I decided to make a new center section and plug .  I used a glass rod to make the new part.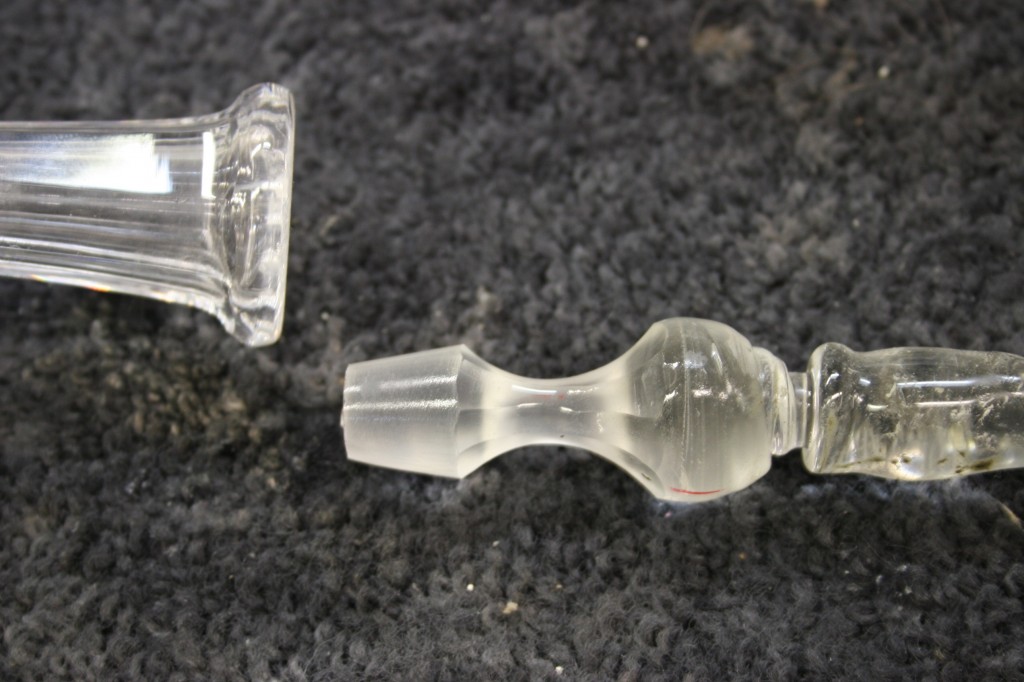 The new plug was ground to fit the antique glass decanter.
The glass rod was make of borosilicate glass ( pyrex )  so I was able to fire polish the new stopper.
The antique crystal decanter is made from lead glass so I had to hand polish the neck were the new plug fits
The stopper is finish and the decanter that has been in the family for many years can be passes on .
Tags: Antique Glass Repair, antique glass stopper, Crystal Repair, crystal stopper repair, Glass Stopper Repair