Archive for the 'chandelier arms' Category
chandelier arms
Saturday, February 14th, 2009 Posted in
All Repair Projects
,
Bobaches Boboches Bobeches
,
Broken Stem
,
Chandelier Repair
|
1 Comment »
One of the services that Bruening Glass Works specializes in is chandelier restoration and repair. Whether you own a antique chandelier or a new one, we can fix it. We've repaired chandeliers for clients all over the world.
View the video below to see more of what type of chandelier repair we perform.
Chandelier Back To Glory
Work is moving along on the chandelier. We rewired the chandelier and unlike most chandeliers the wires on this piece when in grooves in the arms not through a hole or tube in the arm.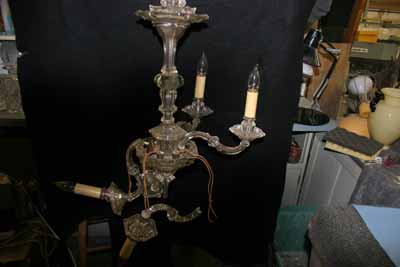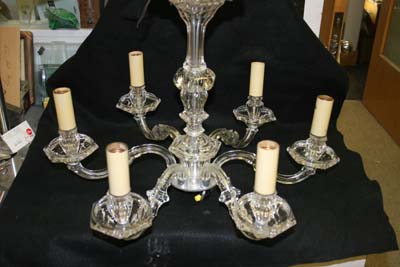 Tags: antique crystal chandelier repair, broken chandelier arms repair, chandelier arms, Chandelier Repair, crystal chandelier restoration, custom made chandelier parts