Antique Bent Glass Lamp Repair
June 16th, 2014 Posted in
All Repair Projects
,
Antique Glass Repair
,
Antique lamp repair
,
Bent Glass
,
Glass Globe
Changing the light bulb was traumatic for the antique glass shade.   It fell and the majority of the panels were broken.
Most of the top pieces were broken and some of the bottom pieces.   The top pieces were the most difficult to fit.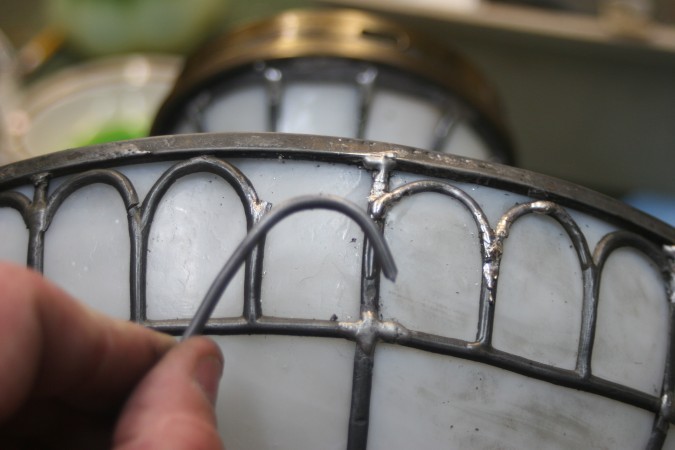 Tags: antique bent glass lamp, curved glass lamp repair, glass lamp shade repair, slag glass lamp repair