crystal repair broken decanter and stopper restoration
May 31st, 2014 Posted in
All Repair Projects
,
Broken Decanter Repair
,
Stopper Repair
A very old and beautiful decanter had a crack in it , was stained and part of the stopper was missing.  The antique decanter with a silver collar  had a locking stopper.  That was a first for me . I have never seen a decanter like this.
The crack was running down from the neck so very carefully I turned the crack and made it run back up to the top. After removing the silver collar the broken piece was removed and the stains ( sick glass)  were polish out .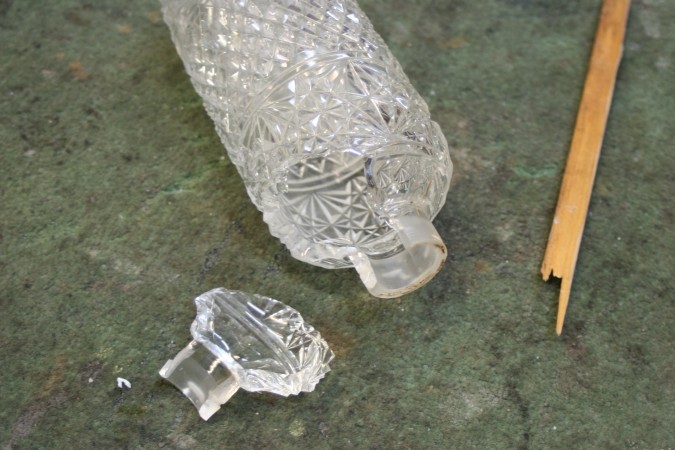 Reinstall silver collar note key in lock.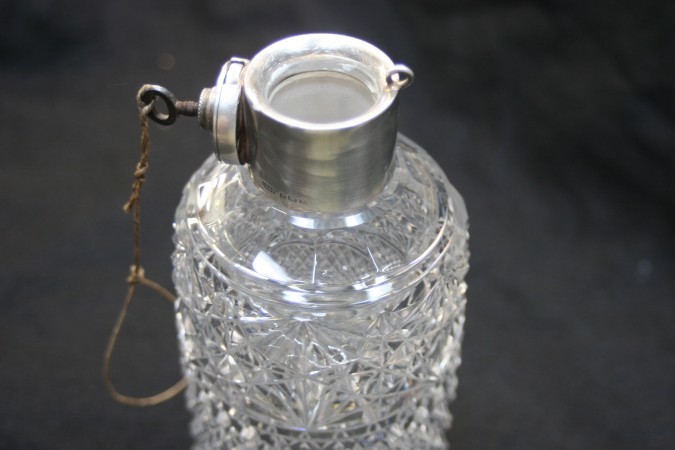 Repair stopped by making new plug and grind and polish to fit decanter neck.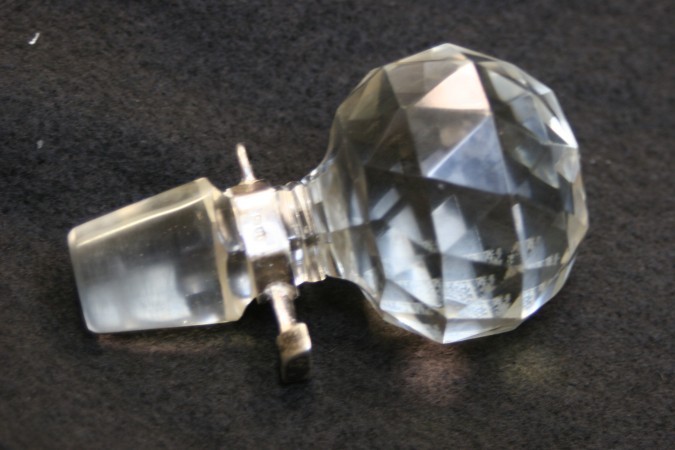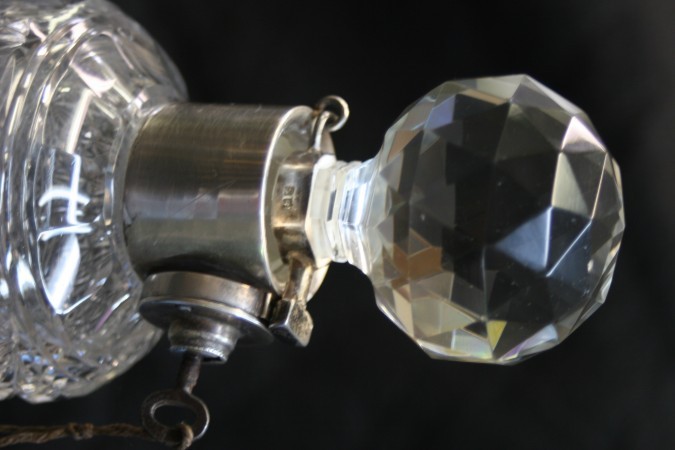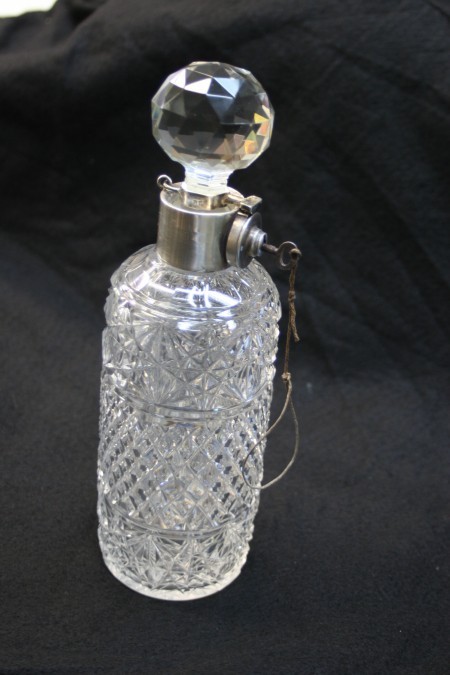 Tags: Antique Bottle Repair, Antique Crystal repair, Antique Glass Repair, Crystal Restoration, Glass Stopper Repair