Replacement Glass for Antique Clock beveled convex with polished dimple
February 14th, 2014 Posted in
All Repair Projects
,
Beveled Glass
,
Beveled glass lens
,
clock glass
,
clocks
The old glass was repaired so it could be use to cast a high temperature mold .  The mold and an old piece of glass went into a kiln to form a glass blank.
The blank was cut to size , beveled and the dimple was ground and polished.  The dimple is use to add additional clearance for the center stem.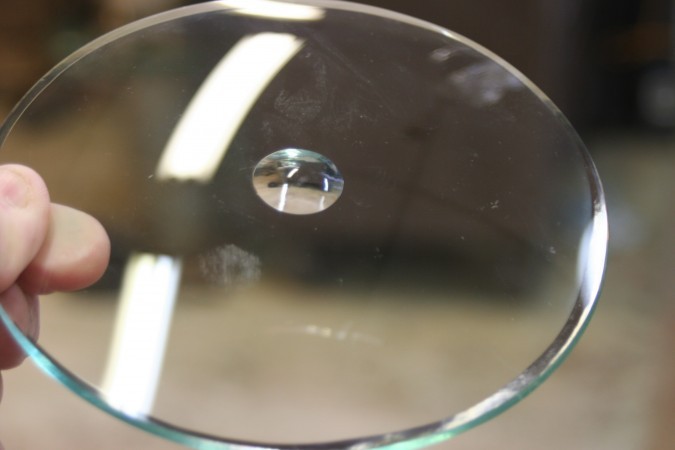 I hope to update the post with a picture of the restored clock. I have made many lens for old clocks but this is the first one with a additional polished bent and  dimple.
Tags: Antique Glass Repair, beveled glass for clock, convex clock glass, replacement clock glass