CRYSTAL DECANTER REPAIR CHIPPED AND BROKEN NECK
May 22nd, 2013 Posted in
All Repair Projects
,
Antique Glass Repair
,
Broken Decanter Repair
,
Stopper Repair
The antique decanter had a large chip and a crack running down and across the neck.  Over the years the large chip that can off was lost.  The crystal decanter was also cloudy on the  inside from decades of use. The stopper was missing also.  The fist challenge was to stop the crack from traveling any farther.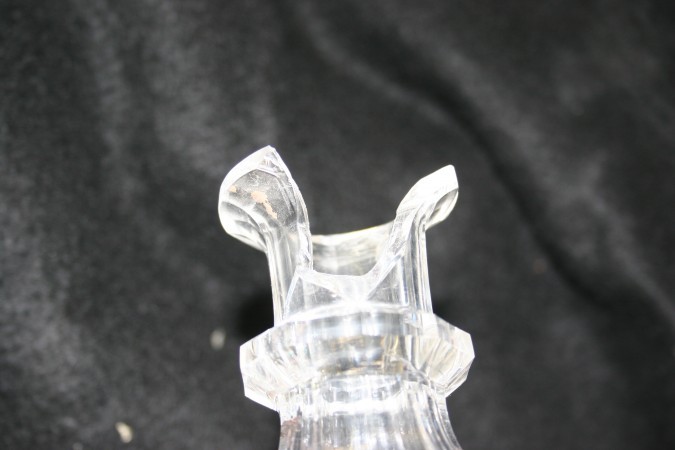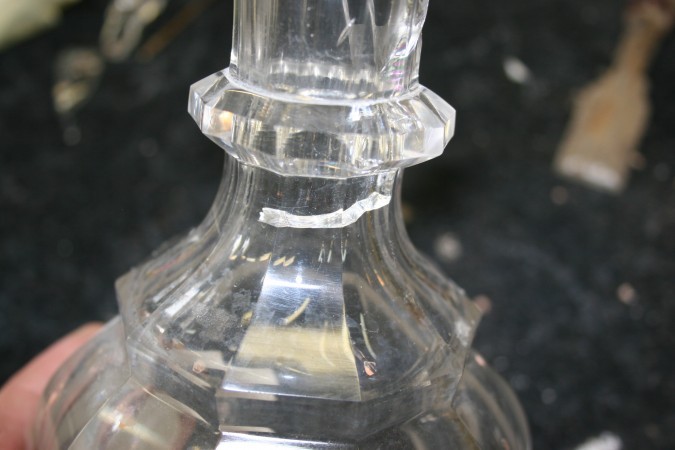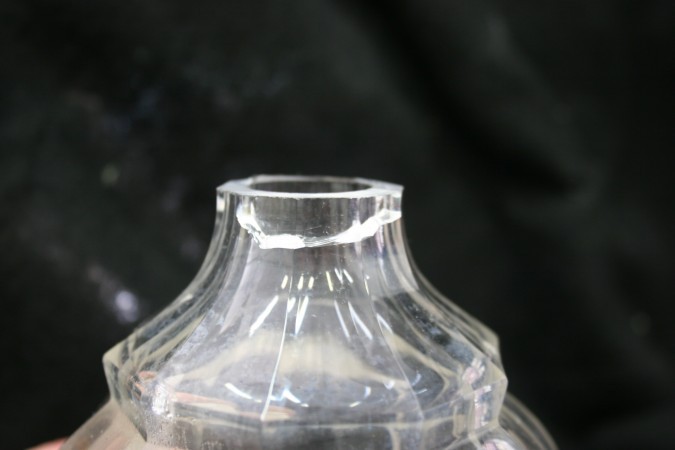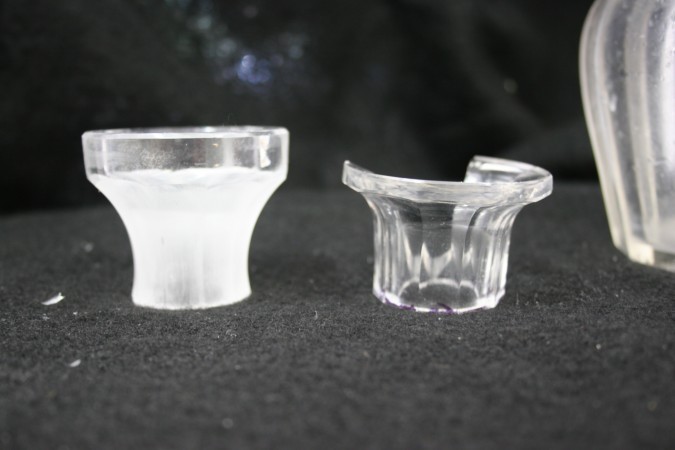 Old broken neck and the new one .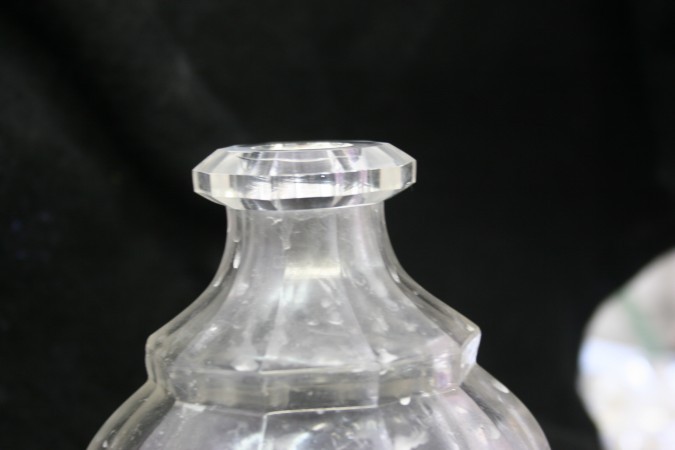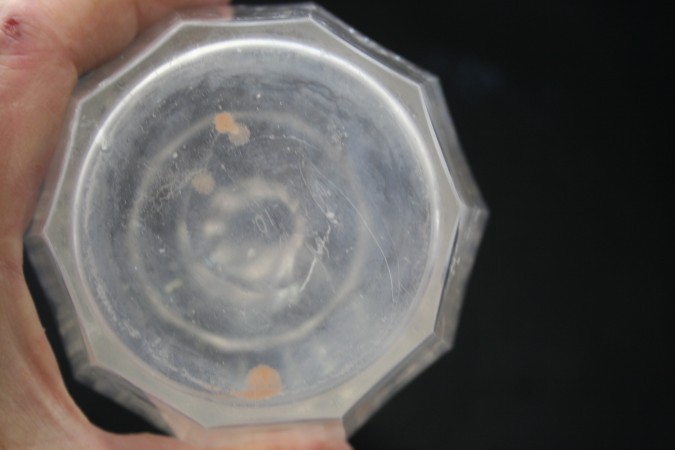 Cloudy glass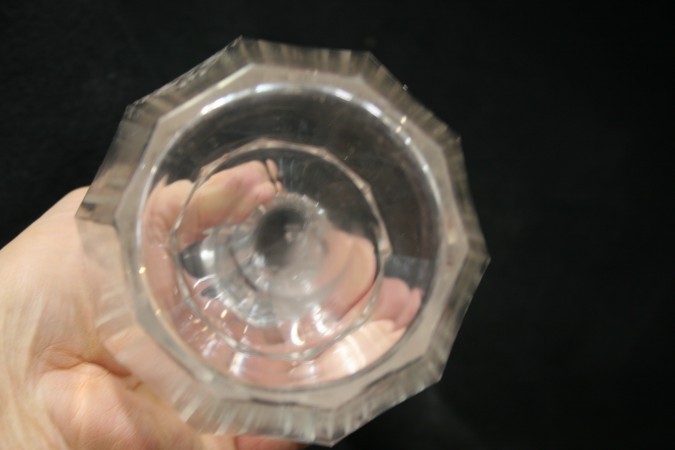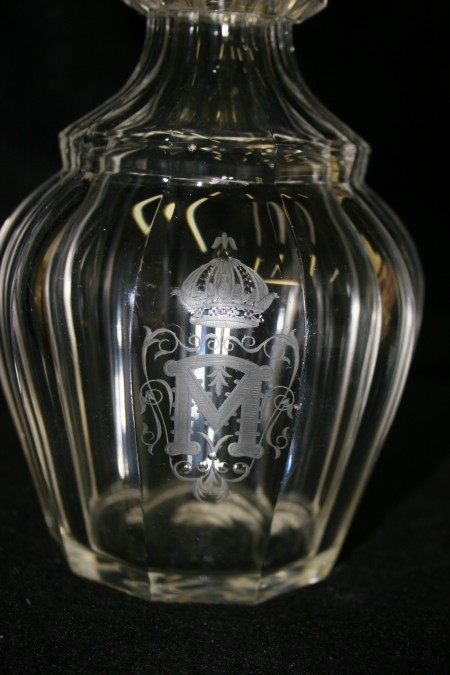 Copper wheel engraving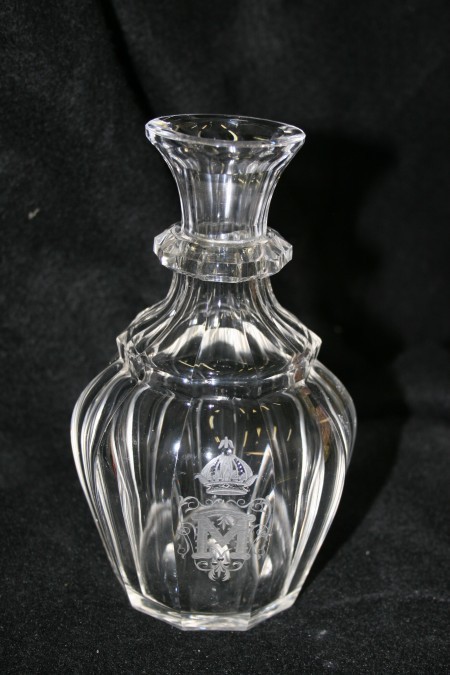 Repaired decanter with new neck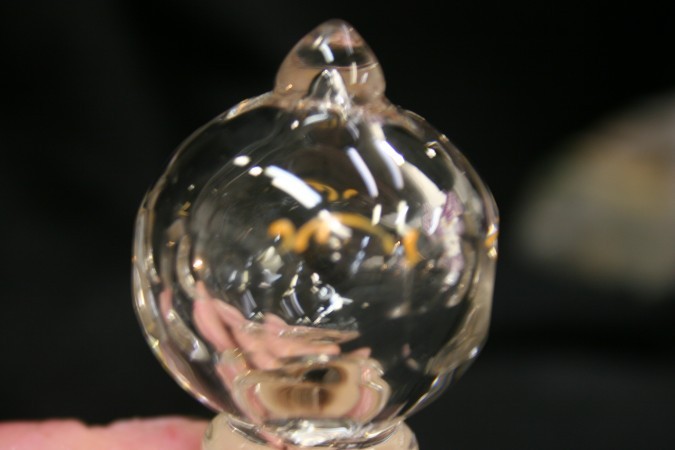 Making new stopper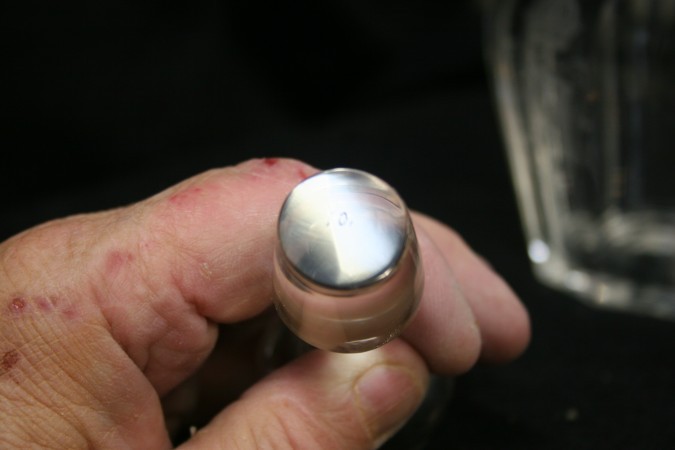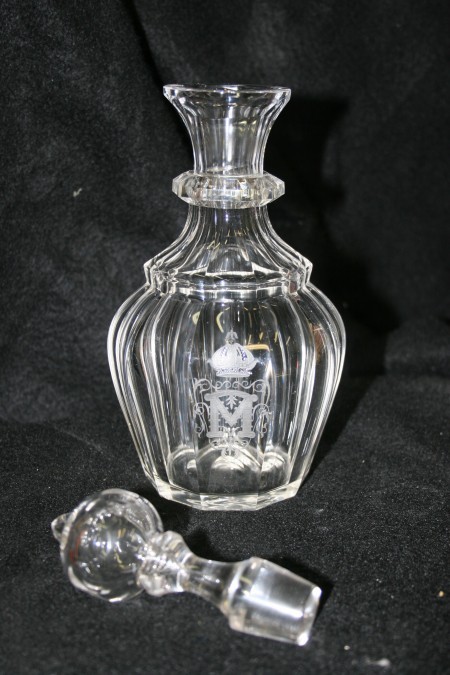 Cut ten facets in new stopper to match decanter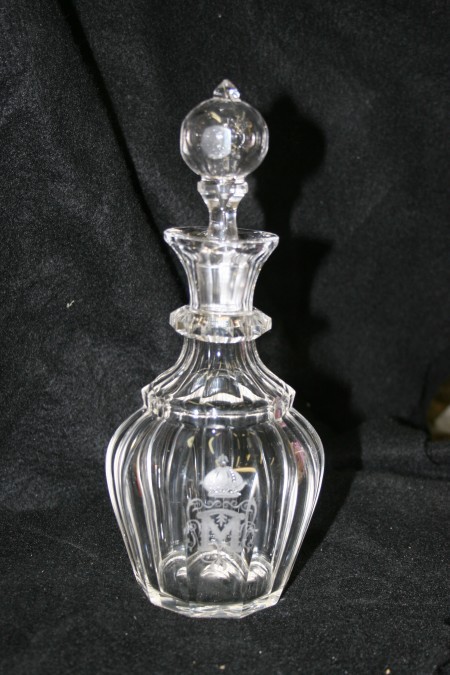 Tags: Antique Glass Repair, Chipped Crystal Repair, Crystal Repair, Crystal Restoration, Glass Decanter repair