Chandelier Repair make replacement bobeche for antique chandelier restoration
January 24th, 2013 Posted in
All Repair Projects
,
Antique Glass Repair
,
Antique lamp repair
,
Bobaches Boboches Bobeches
,
Chandelier Repair
The crystal  bobeche was broken during a move.  Dad  tried to find all the piece but an up short.  Gluing the remains showed a large piece was missing.  I decided that I would make a replacement bobeche.  Filling the hole left by the missing pieces was an option but not a good one
Some times when doing a chandelier restoration you can't find the replacement parts.
The first step to making a replacement bobeche is making the blank.
Stone cut design.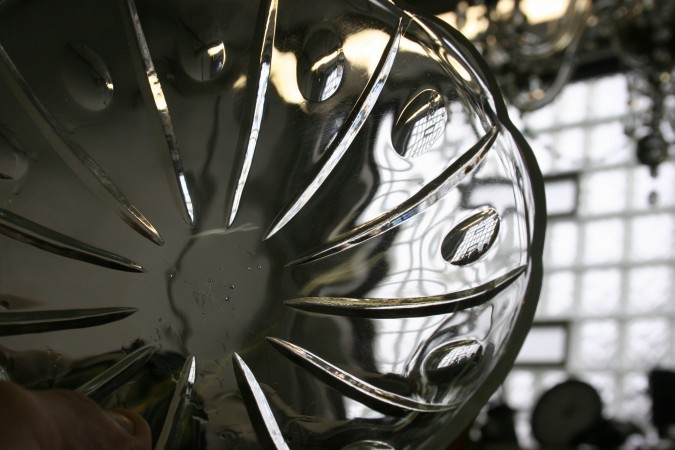 With the replacement bobeche complete the chandelier will hang in splendor again.
Tags: Antique Glass Repair, chandelier parts, Chandelier Repair, chandelier restoration, Crystal Repair, Crystal Restoration