Crystal Repair broken glass liner for sterling silver bowl
December 29th, 2012 Posted in
All Repair Projects
,
Antique Glass Repair
,
Blowen Glass Replacements
The glass liner for the Sterling silver bowl was broken .  I repaired the broken broken glass liner so I could cast a mold off of it to make the replacement  .  I used a high temperature cast able ceramic to make a perfect mold of the original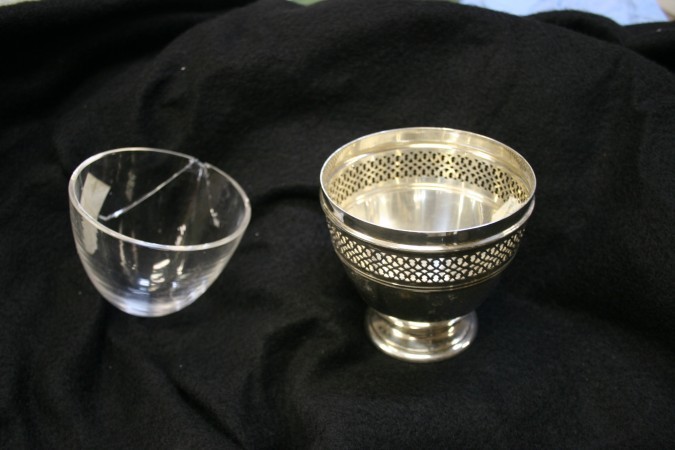 It needs a little sugar and it is ready for tea set.
.
Tags: Antique Crystal repair, Antique Glass Repair, broken glass liner, Crystal Repair, Glass liner, replacement glass liner for silver bowl, Serling silver tea set