Crystal repair broken antique glass bobeche
September 2nd, 2012 Posted in
Antique Glass Repair
,
Antique lamp repair
,
Bobaches Boboches Bobeches
,
Chandelier Repair
I was send a broken crystal bobeche from an antique chandelier. The antique glass bobeche was broken in many pieces and a couple of large pieces were missing. I cut off the part that was not broken .  I used a crystal bowl with the same design as the original bobeche to recreate the broken and missing  portion.  I needed to drill a large hole in the center and many small holes around the rim
I cut off the good part of the old bobeche and ground the bottom of the new bowl flat.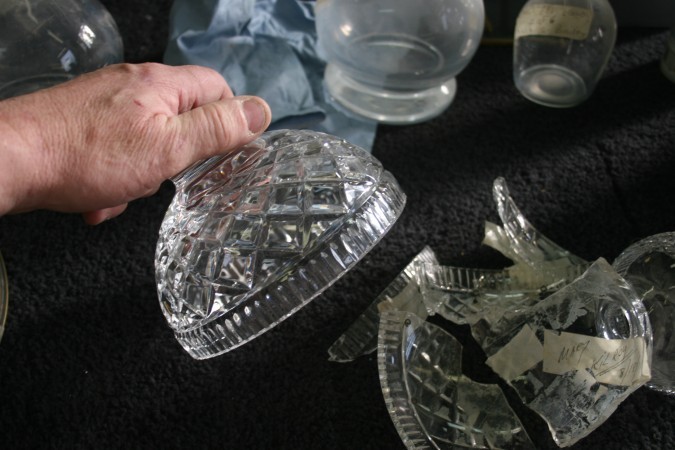 I drill the holes for the prism pins.
Tags: Antique Crystal repair, Antique Glass Repair, Chandelier Repair, chandelier restoration, Crystal Repair