Crystal repair chipped and broken glass fish
August 29th, 2012 Posted in
Antique Glass Repair
,
Chipped Glass Repair
,
Crystal Repair Pictures
,
glass sculpture repair
The glass fish was broken  years ago and they didn't save all the pieces.  There was a large part of the tail missing.  I was able to shorten the tail and make the bottom fin a little smaller so it looks proportional.   I tried to cast a new part of the tail but matching the color was not an option.
Repairing broken crystal and antique glass takes a little imagination.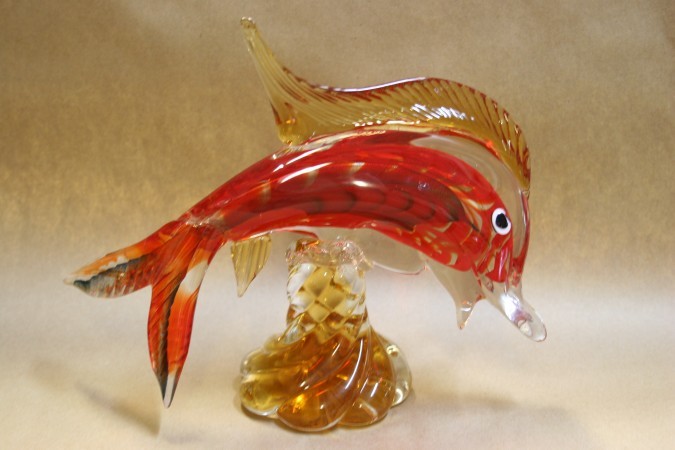 The tail is about 3/8 of an inch shorter now .  I
This is one of a pair.  The client was very happy with the restoration and her husband was even happier .  He's the one that broke it.
Tags: Antique Glass Repair, Broken Glass Glued, Crystal Repair, Crystal Restoration, glass figurine repair