Crystal Chandelier Repair Candelabra Restoration
January 3rd, 2012 Posted in
All Repair Projects
,
Antique Glass Repair
,
Chandelier Repair
Right out of the basement, the antique candelabra was in total disrepair. It was removed from the dinning room and  placed in the basement .  The bronze frame work was broken in several places.  The antique wiring was fared and need to be replaced.  The globes were dirty and  badly chipped.
It had a broken center column.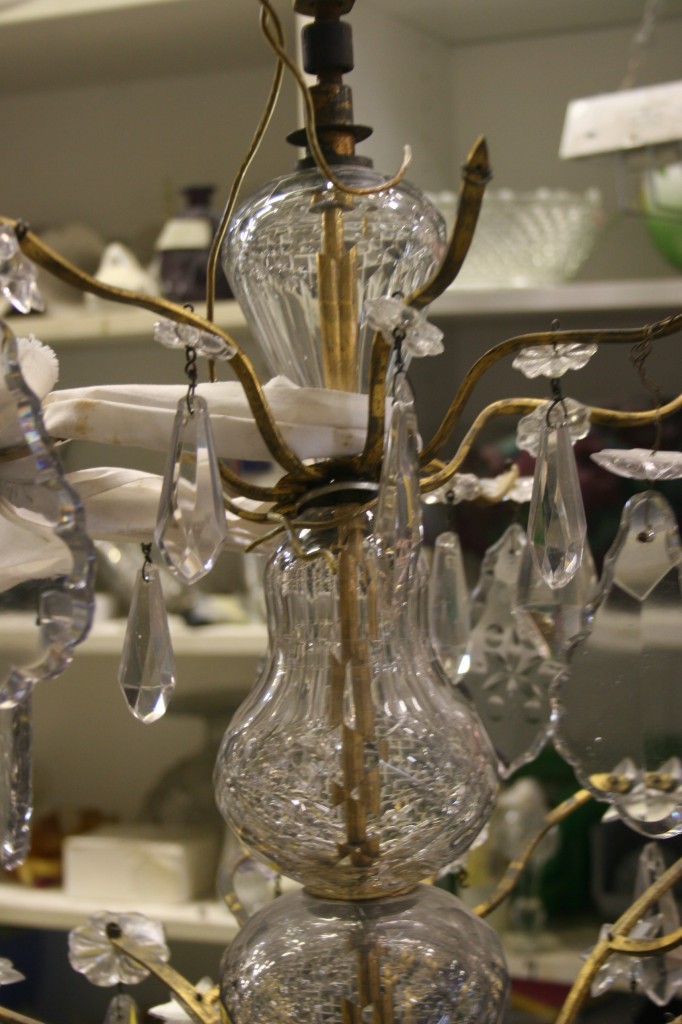 Tags: antique crystal chandelier repair, Antique Crystal repair, Antique Glass Repair, Chandelier Repair, chandelier restoration