Antique Steuben Glass Candlestick Repair Broken Crystal Top
December 12th, 2011 Posted in
All Repair Projects
,
Antique Glass Repair
,
Crystal Candlestick repair
,
Steuben Crystal
,
Steuben Crystal Repair
The Steuben Crystal Teardrop Candlestick is one of the largest candlesticks they made.  It is very common for people to forget to put out the candles after dinner.   When the candle  burns  down the heat cracks the candle cup.  I have repaired  many of these over the years by making a new candle cup.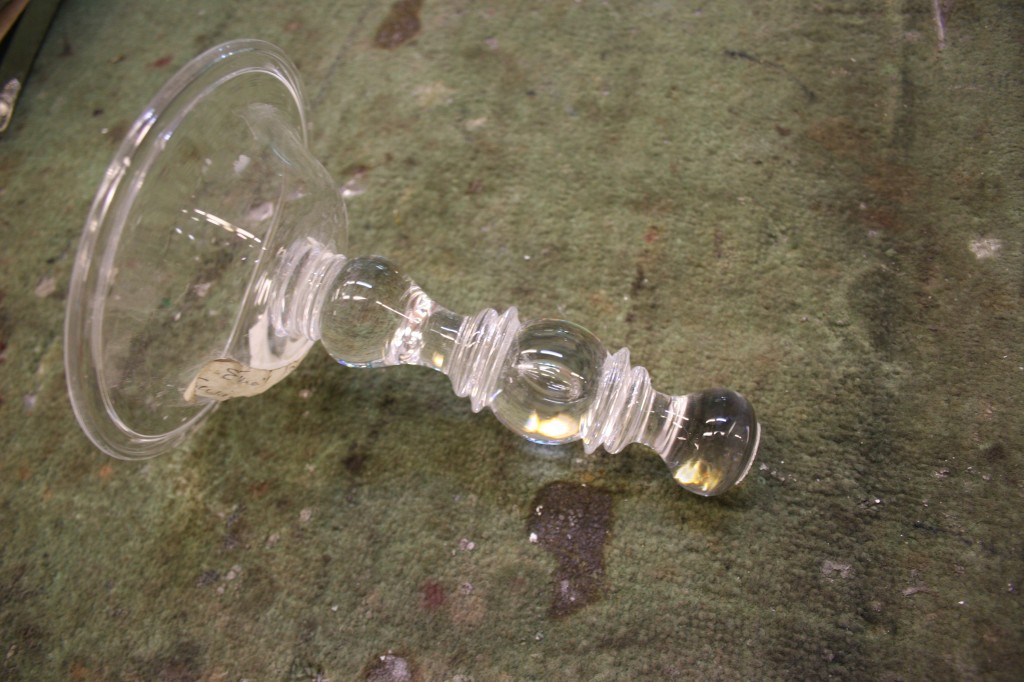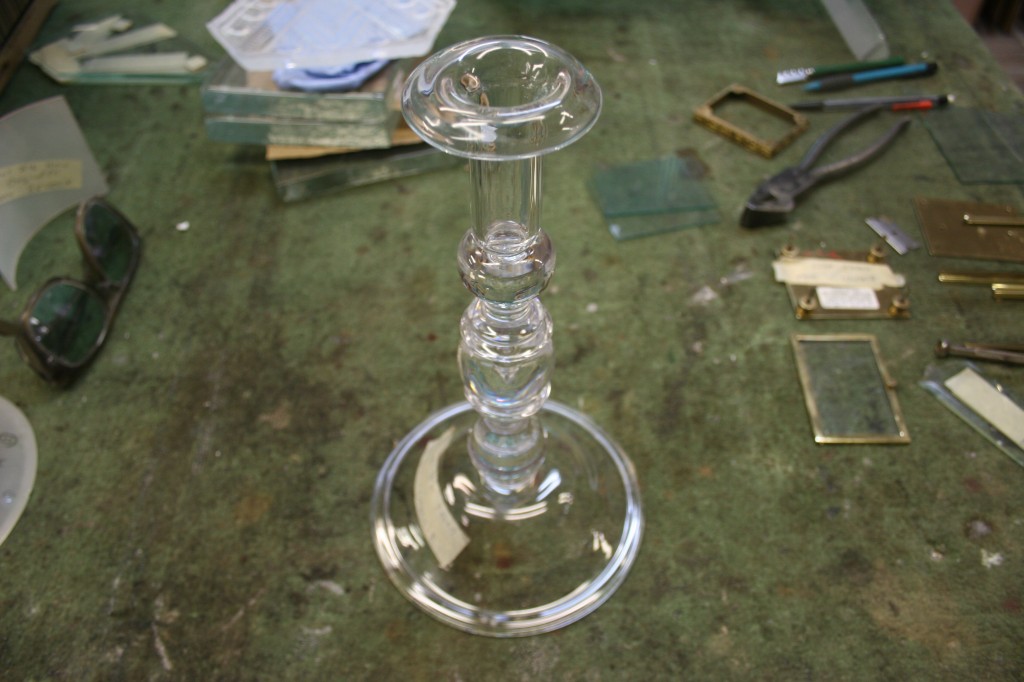 Tags: Antique Crystal repair, Antique Glass Repair, broken crystal repair, Broken Glass Glued, Crystal Repair, Crystal Restoration, Steuben Crystal