Waterford Crystal Repair Broken Lamp
November 9th, 2011 Posted in
All Repair Projects
,
Antique lamp repair
,
Crystal Repair Pictures
,
Glueings
,
Waterford Crystal
,
Waterford Crystal Repair
The Waterford crystal lamp was  sent to me from Pennsylvania  for repair.  The base of he lamp was broken off and they didn't have all the pieces .    There was a crack a running up the bottom and I had to carefully control the crack and turn it so it ran back to the bottom.   I didn't want the crack to run up to the top of the lamp.
I looked and found a Waterford Crystal bowl to make the new base out of.
Cut off broken parts from the bottom of the  lamp.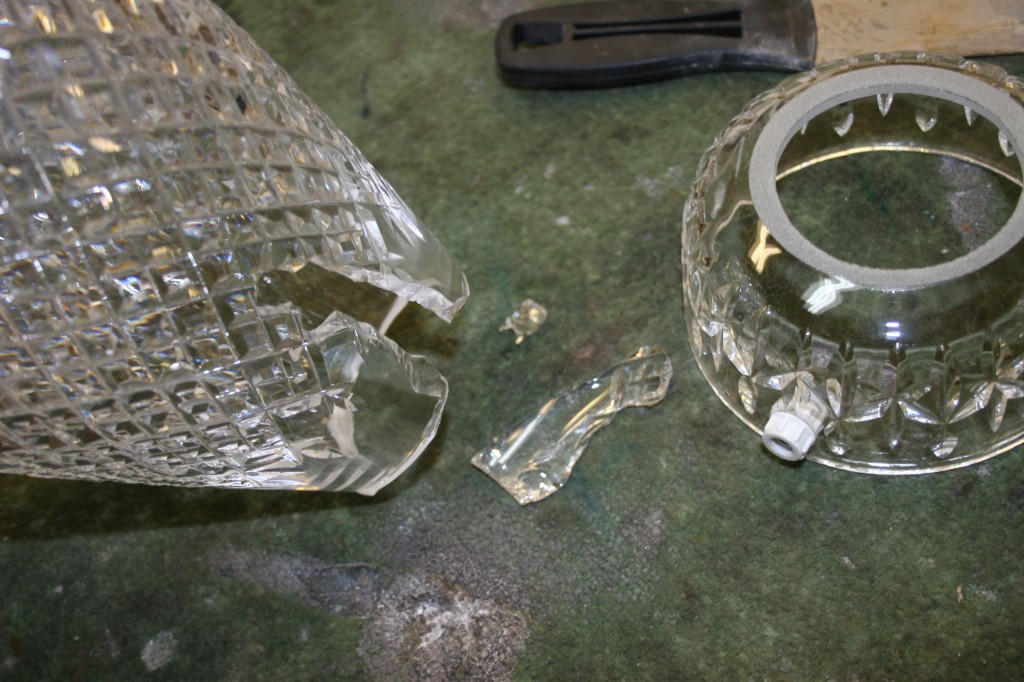 I loop the crack back down and remove piece so it can be repaired.  The lamp is stable now by controlling the crack we minimized its in-pack.  Little cracks only stay little for awhile.
Smooth and polish the parts for reassembly .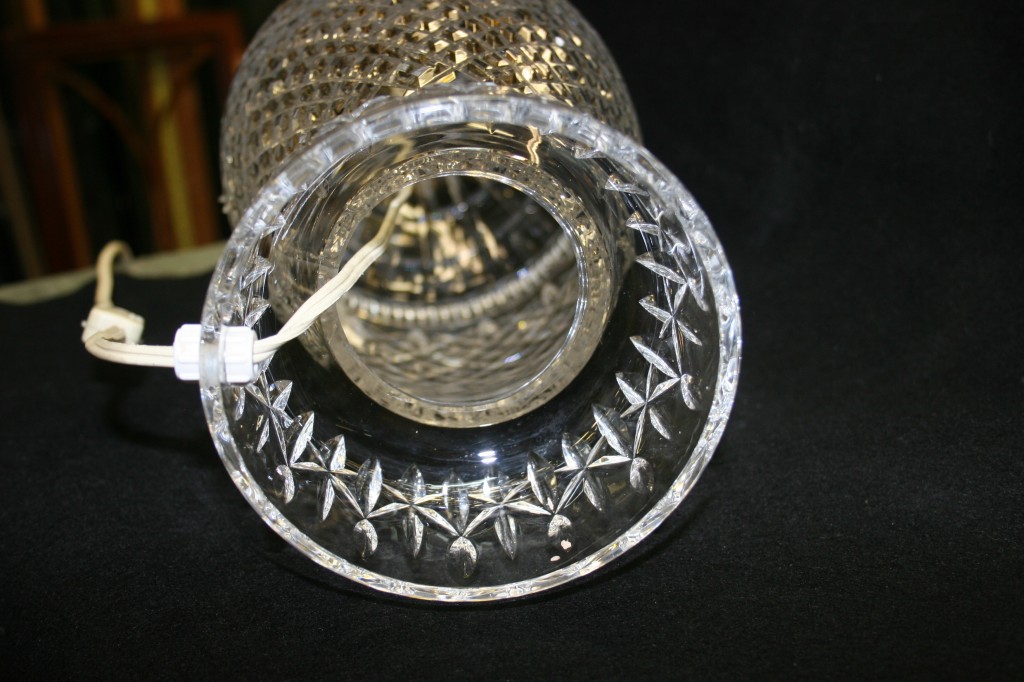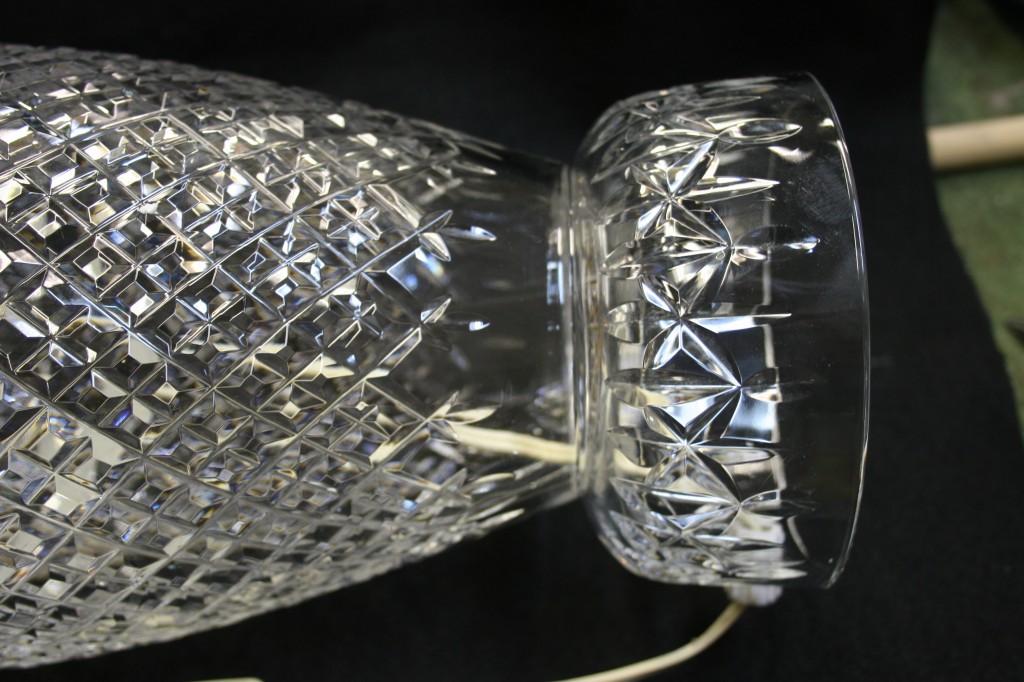 Using a Waterford Crystal bowl I made a new base for the lamp complete with Waterford logo.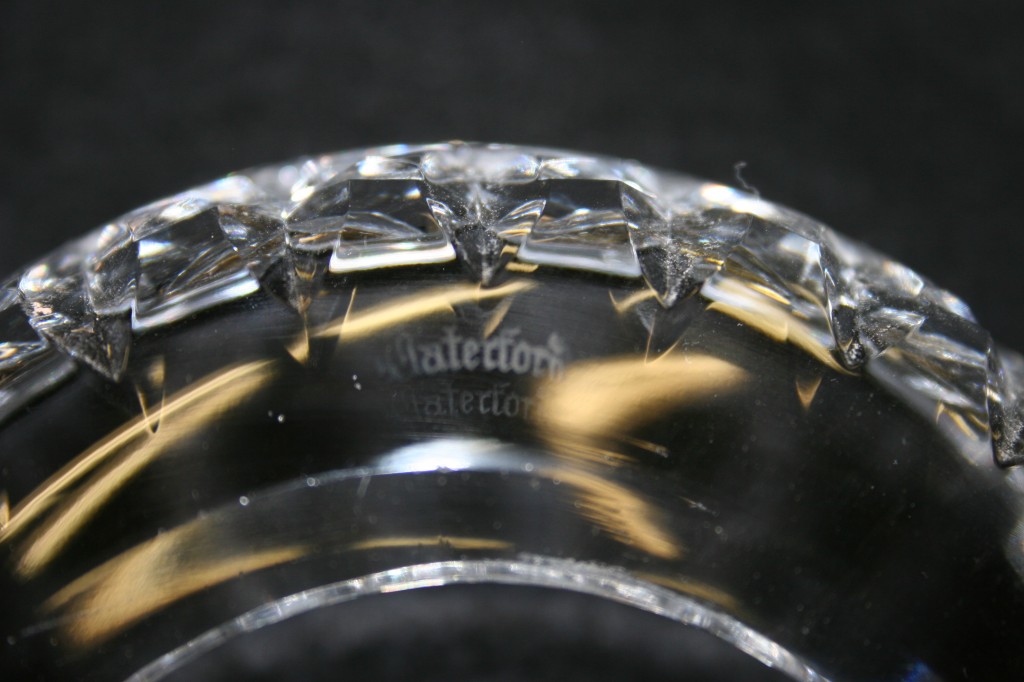 Drill a large hole in the bowl.
Tags: broken crystal repair, Crystal Repair, Crystal Restoration, Waterford Crystal Repair