Antique Glass Repair Broken Cut Crystal Decanter
November 24th, 2011 Posted in
All Repair Projects
,
Antique Glass Repair
,
Blowen Glass Replacements
,
Broken Decanter Repair
,
sick glass
The neck of the decanter was broken in many pieces and was repaired .  The repair was unacceptable and I needed a plan B.  The design engraved on the antique glass decanter gave me a good place to cut off the broken parts.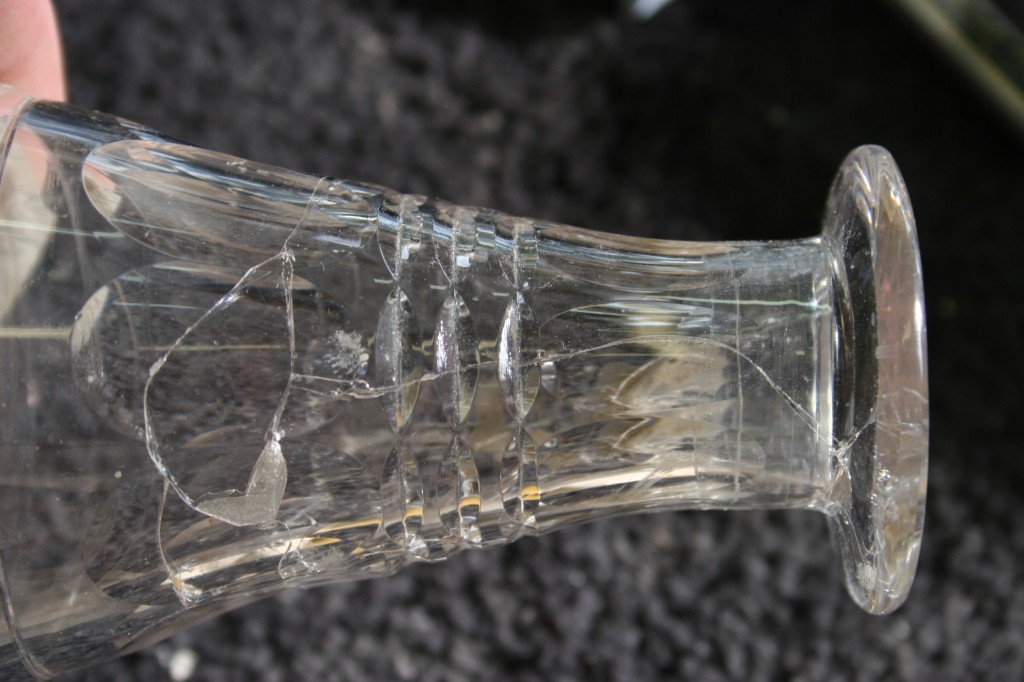 I fabricated a new neck and stone cut the  design .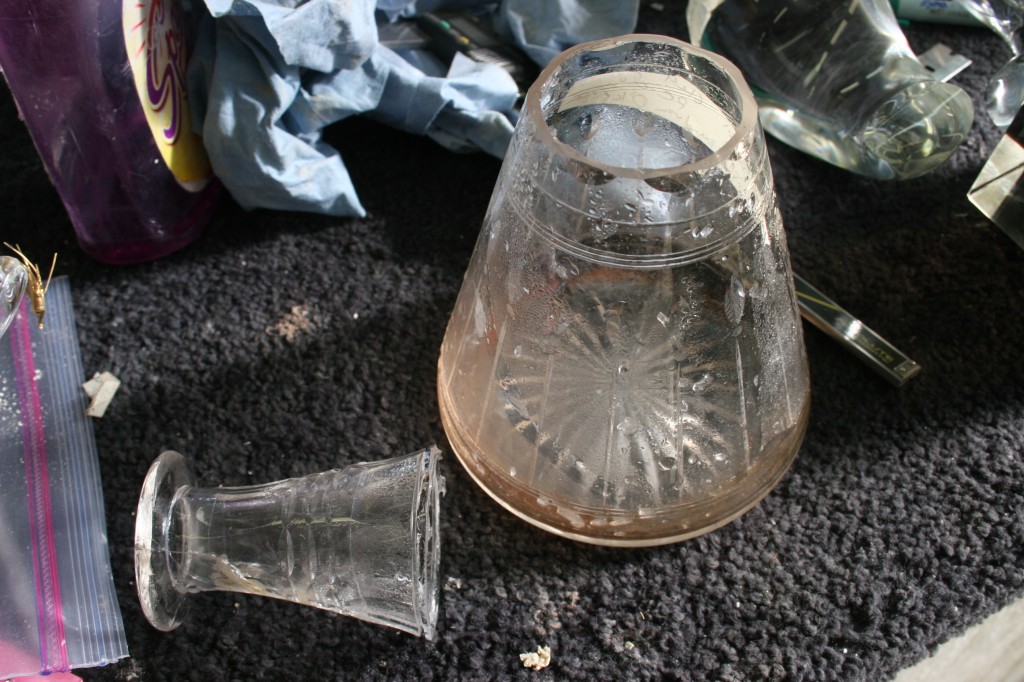 The replacement part looks good and makes the antique  cut glass decanter usable again.  The set is complete and ready for the next party.
Tags: Antique Crystal repair, Antique Glass Repair, Crystal Repair, Crystal Restoration