Baccarat Crystal Repair Chipped Vase
September 16th, 2011 Posted in
All Repair Projects
,
Baccarat Crystal Repair
,
Chipped Glass Repair
,
Crystal Repair Pictures
The large Baccarat Crystal vase had a large chip in the base.  I could reshape the base but you would see the repair so I removed the base and made a new one.
I used a diamond saw to cut off  the chipped base of the Baccarat Crystal vase.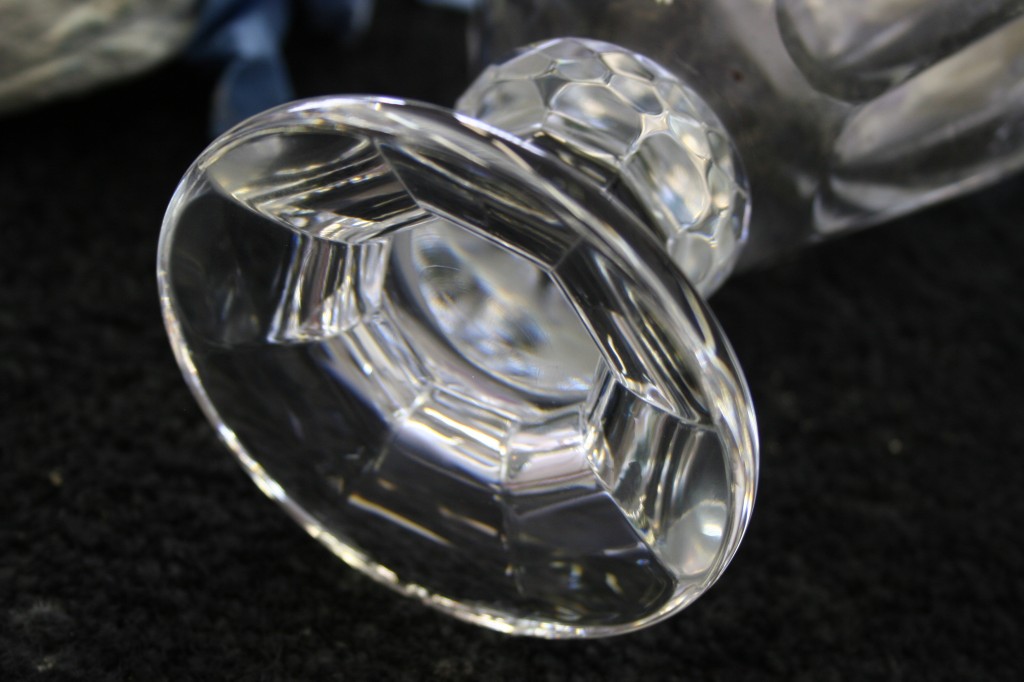 The base was polished before the new  foot was attached.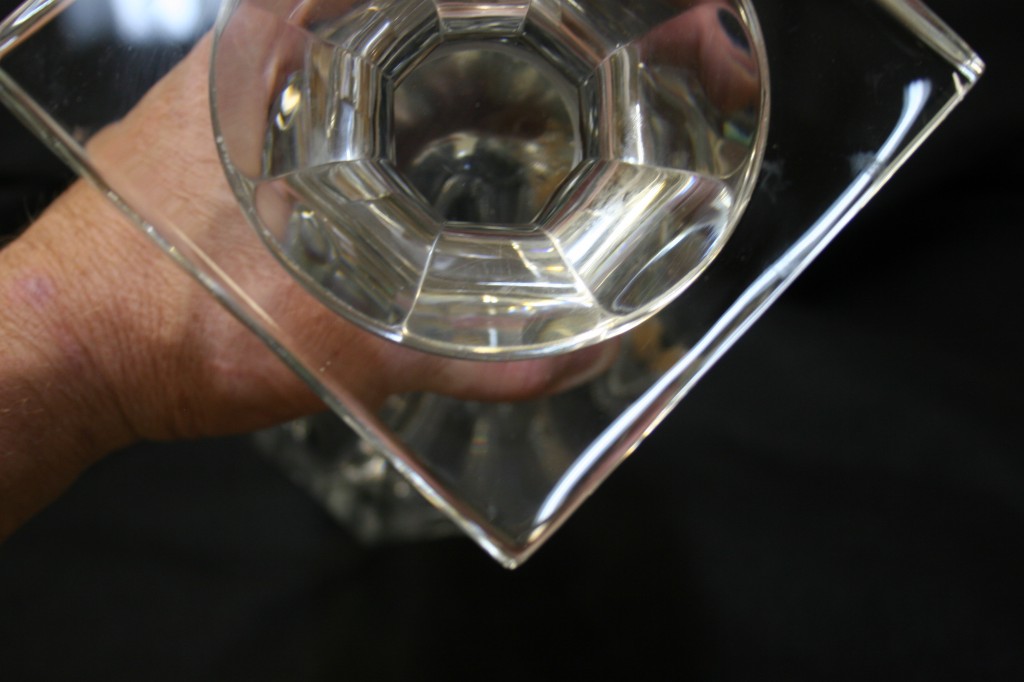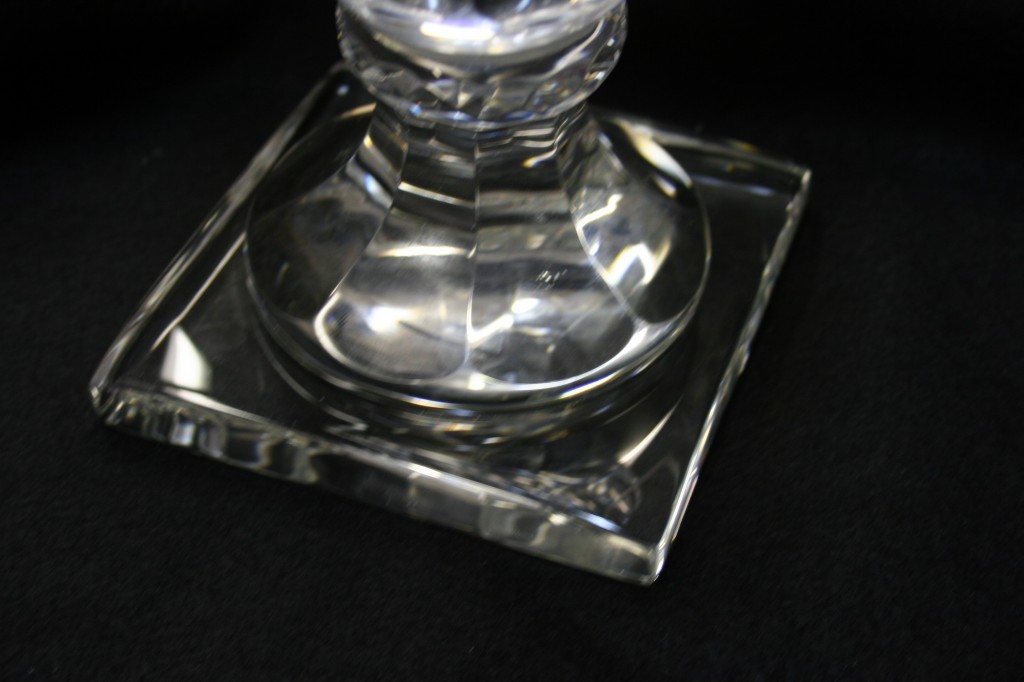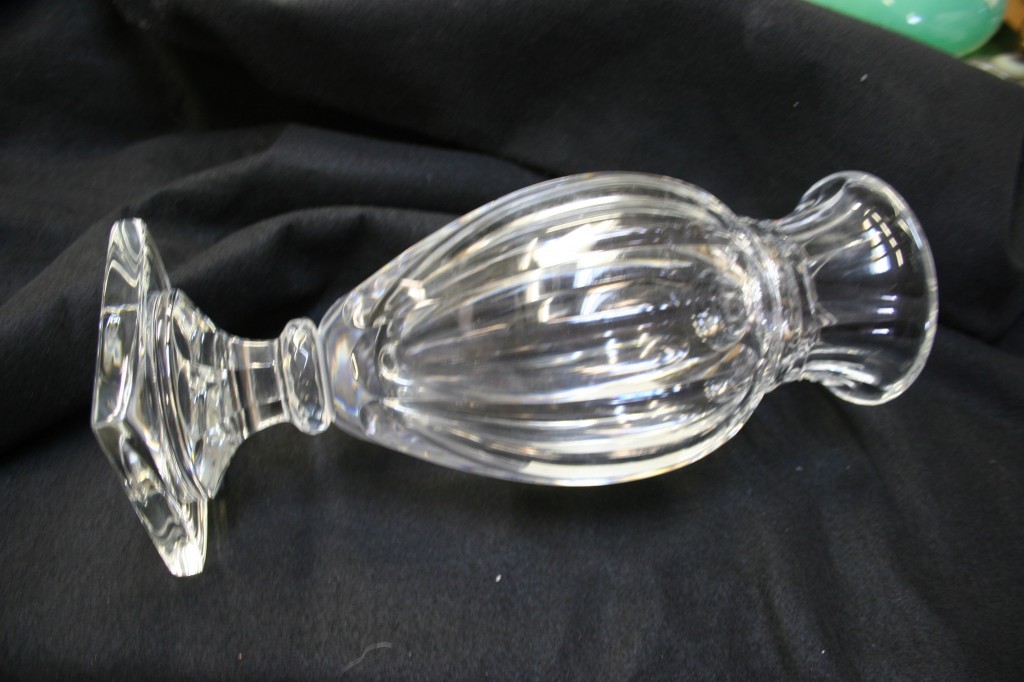 Tags: Antique Crystal repair, antique cut glass repair, Chipped Crystal Repair, Crystal Repair, Crystal Restoration