Antique Crystal Bowl Repair Broken Glass Foot
April 25th, 2011 Posted in
All Repair Projects
,
Antique Glass Repair
,
broken glassware
,
Glueings
This bowl had a place of honor on grandmas dinning room table for over four decades .  There  it sat  with a stack of pennies taking the place of the missing foot. Grandmas birthday is coming up and wouldn't it be nice to get the bowl repaired .  The local antique  dealers  and glass shops said it couldn't be repaired .  What they should have said is they can't repair it and they don't know any one who can.
Cut glass bowl with a missing foot.   The leg broke off and was missed placed over forty years ago .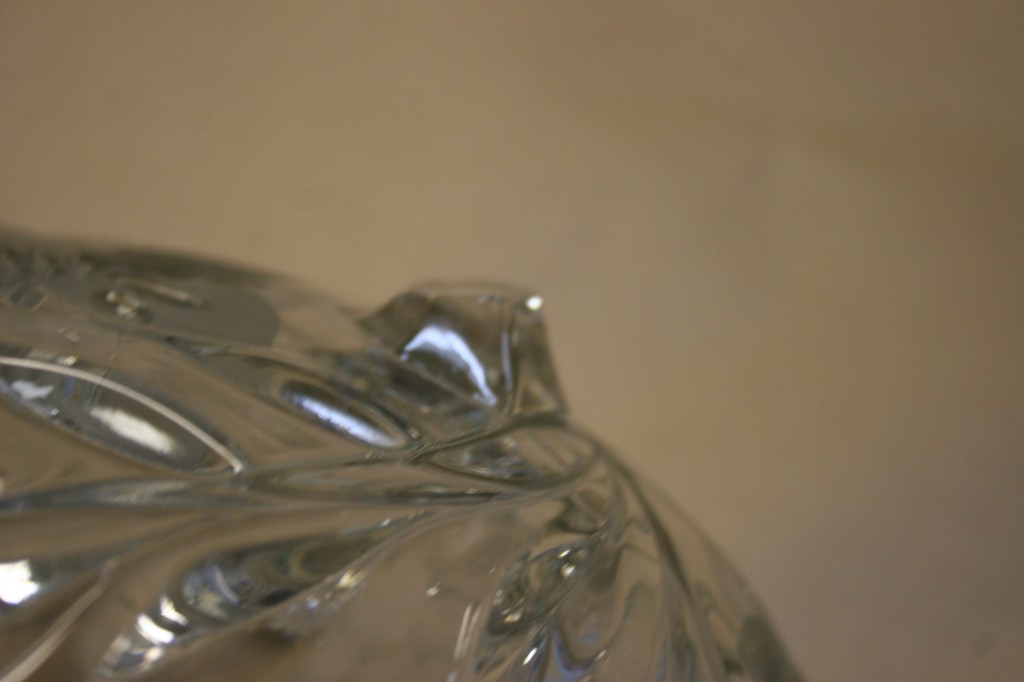 First step in the repair process to remove what was left of the broken leg on the cut crystal bowl.
By casting a mold of one of the good  glass legs I was able to make a new glass foot .
We were able to give grandma her pennies back after bonding the new foot to the bottom of the antique glass  bowl
The local "experts "  got it wrong .  It  can be restored .  The crystal repair projects I work on now come from all over the world.
Crystal repair is now high tech with the use of UV adhesives and high temp molds .  Antique  cut glass bowls like this one are repairable . Crystal repair has come a long way in the last thirty years .
Tags: Antique Crystal repair, antique cut glass repair, Antique Glass Repair, Antique glassware repair, broken crystal repair, Broken Glass Glued, Broken glassware repair, Chipped Crystal Repair, Crystal Repair, Crystal Restoration, cut glass repair, Glueing Glass, lead crystal repair, pressed glass repair