crystal repair steuben bottle stopper
January 6th, 2010 Posted in
All Repair Projects
,
Antique Glass Repair
,
Broken Decanter Repair
,
chipped glassware
,
Stopper Repair
Its a small little chip on the bottom of the stopper. Steuben makes the finest crystal in the world but they made colored glass many years ago. This is one of the old " colored glass"  Steuben pieces. They are very valuable so a small chip is well worth repairing. The repair is simple just grind the stopper down . The important part is to match the same grit size so the frosting on the glass is the right . I have been a crystal repair man for thirty years and I love glass. I get crystal sent to me from around the world and I very lucky to be able to repair so many nice pieces of glass. 
Shown above is the stopper before repair.
The old Steuben glass is very valuable and very beautiful. Its one  of my favorite glasses to work on.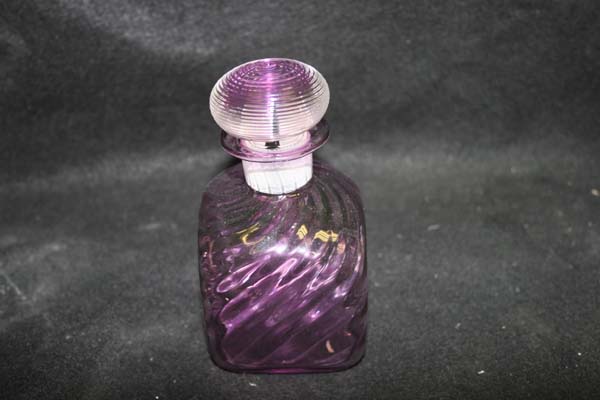 Tags: Antique Crystal repair, Antique Glass Repair, Bottle Repair, Chip Repair, Chipped Crystal Repair, Crystal Repair, Crystal Restoration, Glass Repair, glassware repair, Perfume Bottle Repair, Stuck Stopper, Waterford Crystal Repair