Chipped Waterford Crystal Vase Repair
December 12th, 2009 Posted in
All Repair Projects
,
Chipped Glass Repair
,
chipped glassware
,
Waterford Crystal Repair
I told her don't through it out I can repair it . It has a very large chip in the base she said. I don't care how big the chip is I can repair it.
I can reshape the base of the vase.
First  grind
Bevel foot to shape.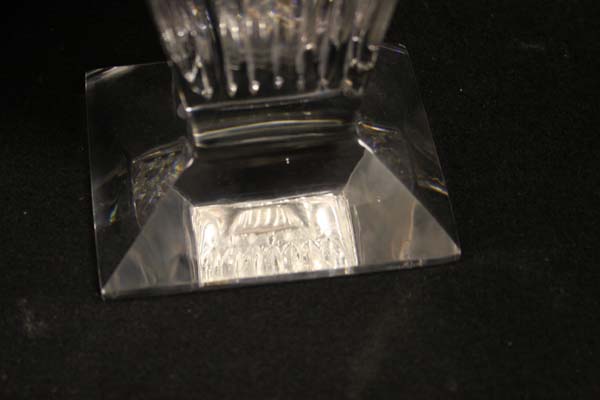 Tags: Antique Crystal repair, antique cut glass repair, Antique Glass Repair, Antique glassware repair, Antique lamp repair, Chip Repair, Chipped Crystal Repair, Crystal Repair, Crystal Restoration, Waterford Crystal Repair