Broken glass candlestick gets repaired
May 12th, 2009 Posted in
All Repair Projects
,
Antique Glass Repair
,
Crystal Candlestick repair
,
Glueings
,
Uncategorized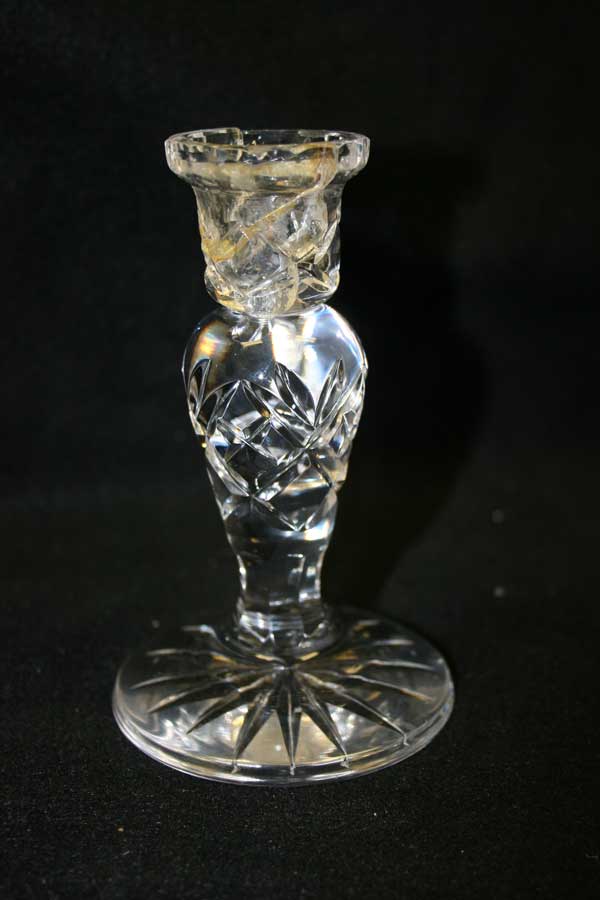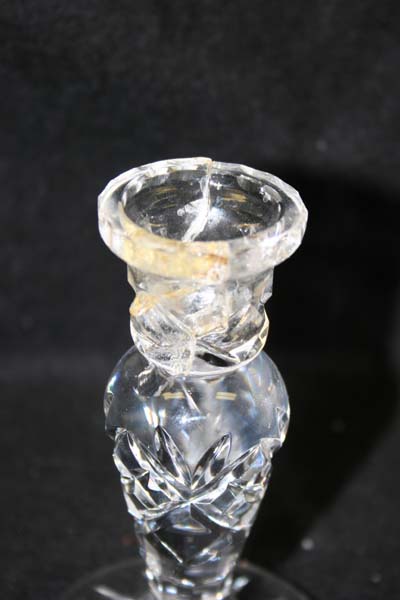 The age old question of whether hiring  a professional to make a repair or attempting to do it yourself is timeless. In this case, I was able to repair the original damage, and fix the damage from the attempted repair, as well.  The old glue had yellowed, and the super glue finger prints needed to be removed. This kind of glue may be able to stick a man to a steel beam, but it won't repair a delicate glass candlestick. Super glue is the wrong adheasive for glass. By letting the candle burn too low the candle cup was cracked. This is a common repair, and easy for me to do- send it to a professional.
Tags: Antique Crystal repair, antique cut glass repair, Antique Glass Repair, Broken Glass Glued, Crystal Repair, Crystal Restoration, Glueing Glass