glass sculpture crystal repair
November 8th, 2008 Posted in
All Repair Projects
,
glass sculpture repair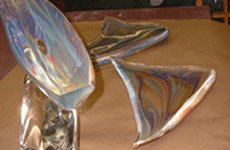 This very large glass sculpture ,I believe was made in Vince Italy, was brought to me for repair. The glass piece was top heavy and fell over. I used my Bridgeport Milling Machine to grind polish the large pieces of glass. I have some pictures of the process.  I will post them soon.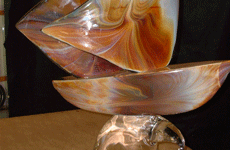 The sail boat came out perfect and by changing the angle on the bottom just a little the pieces is very stable and is no longed top heavy.
Tags: Broken Glass Glued, Chipped Crystal Repair, Crystal Repair, Crystal Restoration, glass figurine repair, Glass Repair, Glueing Glass